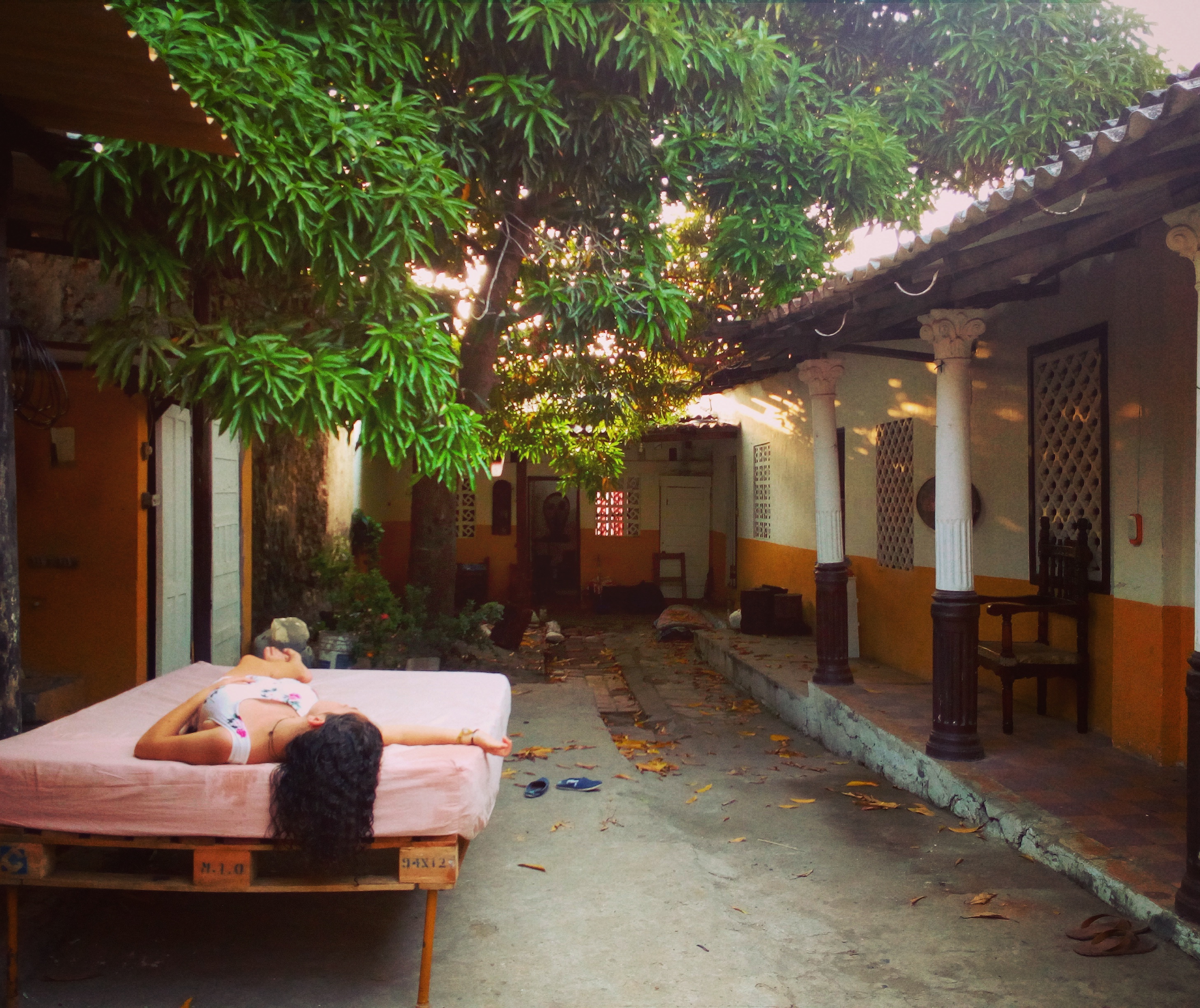 So I've found myself volunteering for a gallery renovation project in Cartagena, Colombia. C and I were always desperate to come to this town, and not having to pay for accomodation is not only the raddest, but also the only way we could possbly stay here for awhile.
But when C and I arrived, we had to get to work straight away on building the bed we would sleep on that night. What a way to get the motivation flowing and momentum going for new volunteers. Probably one of the best business models I've come across.
But the feeling, oh, this feeling.
I think everyone must try this at least once in their lives. You've never felt anything like it. That is, to finally lay down and relax on the bed you just built yourself…