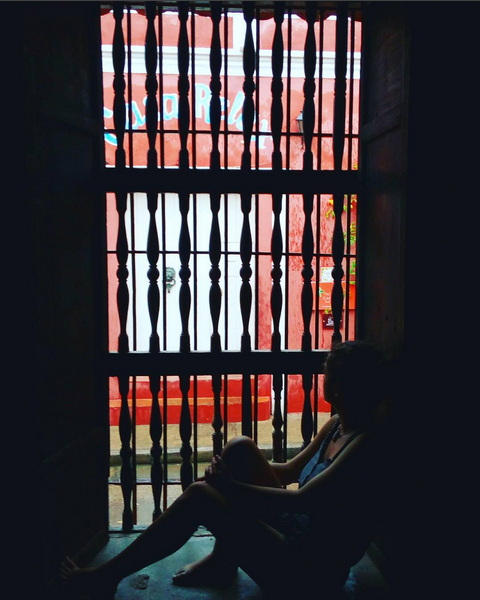 It's friday and it's been a week since the host left Christian and I under the direction of the two Spanish sisters, volunteers who arrived just before we did, only to have them leave a day later. One to the beach and the other to the host himself (we suspect they are together, she arrived alone three days before her sister and we did).
So we've been managing the place ourselves. A pair of workers come in each day to do some heavier construction work while we mainly clean up after them or paint something the architect father of our host tells us to paint.
But today it was raining, and so neither the workers or the flambouyant architect came to see us today.
We had an AirBnB guest granted, an American working for engineers without borders, but he made good company. Thankfully Christian and I came upon a dart board the day before and the three of us spent pretty much the whole day practicing our much needed dart skills. I thought I was getting pretty good but I checked again after a couple hours and it turns out I'm worse than ever.
But it was the perfect day. It gets to 45´C here, so a little rain is much welcomed, though it's still a little threatening to Christian, ze German, since to him it spells doom for days. But here it's just refreshing, and calming, and cleansing, like I've always loved it to be.